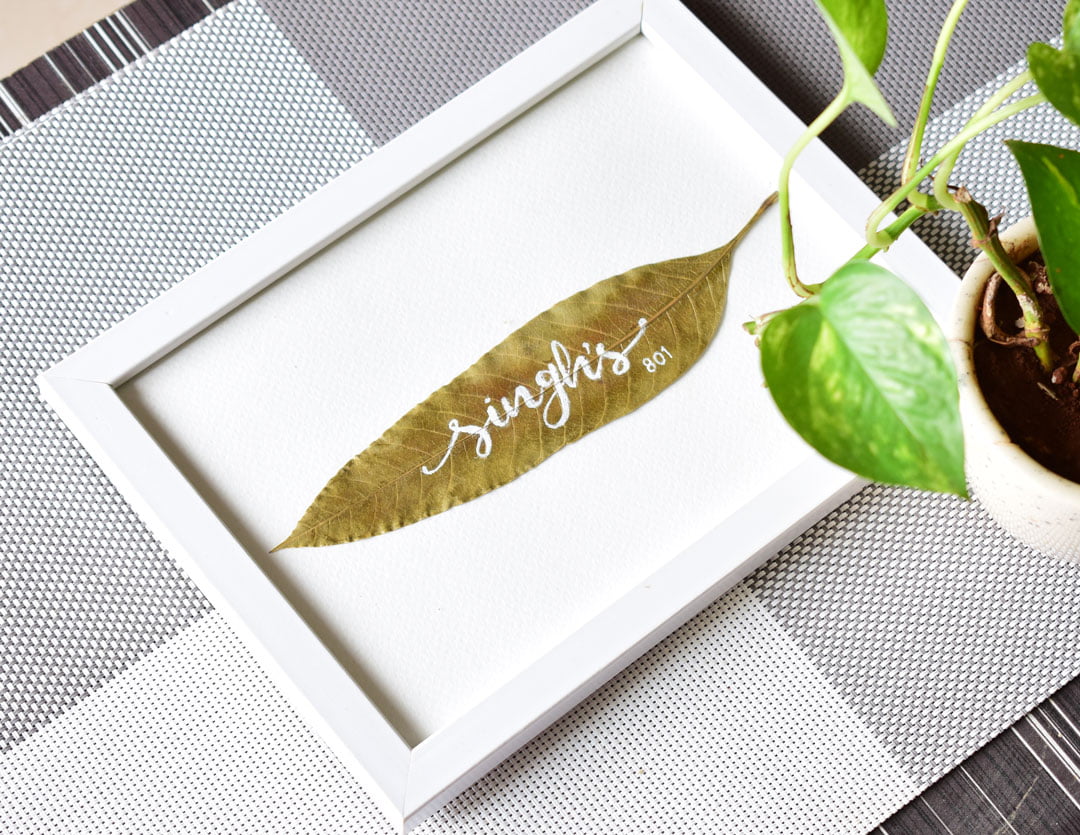 Hey Guys!
If you are following me on my Instagram then you must be aware of my love for greens and foliage. Whether it's alive or dried, I love them in any way. I generally store them in my notebook to make them flat. Now, I have lots of mango leaves pressed into my notebook and thought, what should I do with them? I wanted to do calligraphy on them but after that what? How can I make it functional? As we all know, Mango leaves are considered very auspicious in Indian religion and people around every corner of the country use it during different festivals. Then the idea strikes me, why not use it on the entrance as a nameplate. There are many ways of utilizing the mango leaves for home decor but this one I found is really interesting and having a nameplate is a must so it made sense to me.
Again the easiest procedure (as my last DIY project was also super easy) I followed for this DIY.
Material Required:
Mango Leaf
Spray Paint (whichever color you want)
Photo Frame
White Sheet (as per photo frame size)
Acrylic Paint
Brush (preferably

0

sizes)
Glue
Process:
1. Even if you don't have pressed mango leave, take fresh leave and spray paint on it. I used gold spray paint here.
2. Let the leave dry out completely.
3. Calligraph the name (whatever you want to write on the nameplate) with acrylic colors.
4. Simply put it on a white background and frame it.
That's all folks. You are done.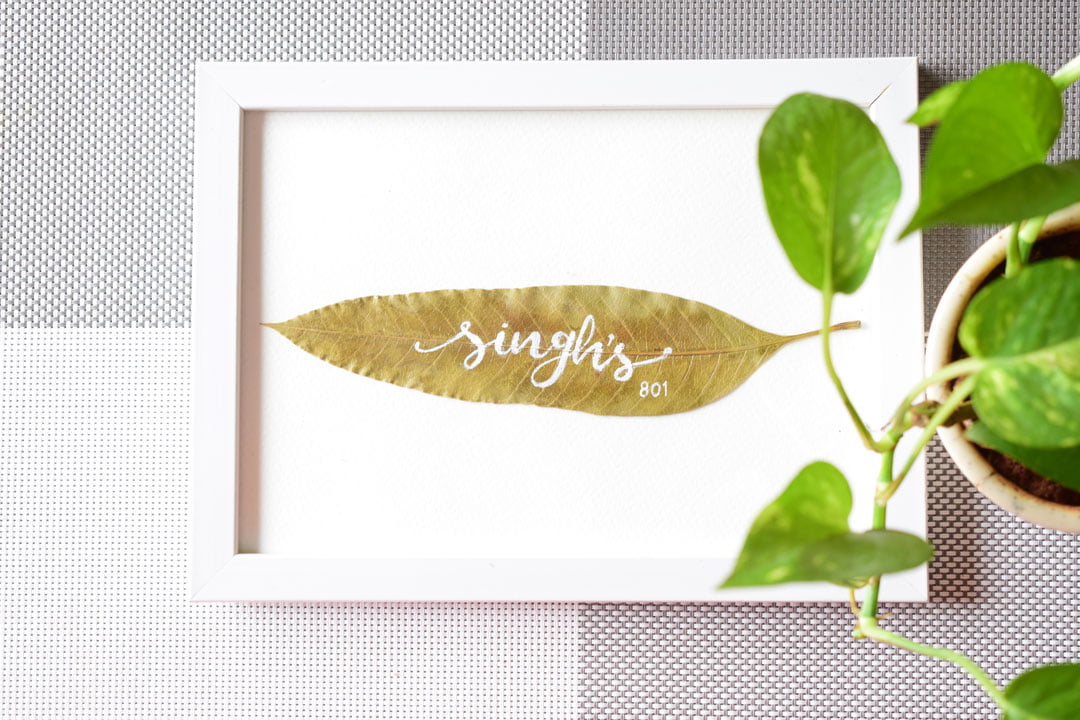 Isn't it simple? Please let me know in the comments below Did you like this DIY?
Till then Happy Crafting 🙂