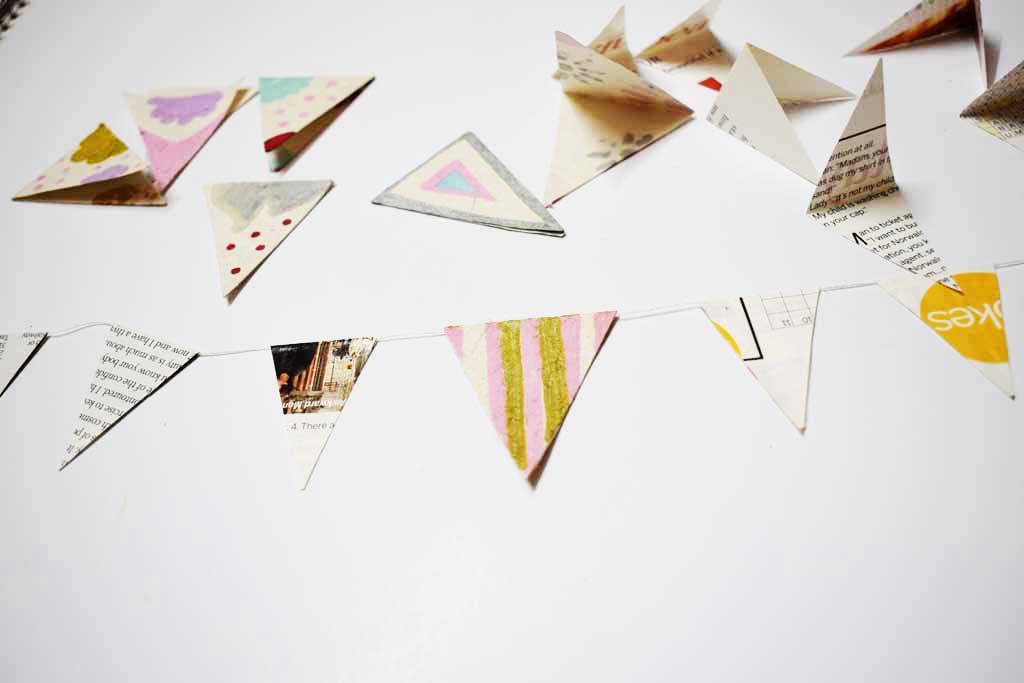 Hello people!!
This paper garland is inspired by Tibetan prayer flag garlands which I substantially observe people hanging it at the entrance of their home or at the back of their car or use it in countless ways. Apart from the religious perspective, it looks really dainty and cool. That's why I got my hands into this. Initially, I thought of making it with a cloth with different prints, although that is also a nice idea then my eyes got stuck on plentiful magazines lying around me. Using magazine in place of cloth makes this project super easy. By far this is the easiest DIY I have ever ended.
You'll need:
Old Magazine
Sewing thread
Glue
Scissor
Process:
Step 1: Tear the few pages of the magazine.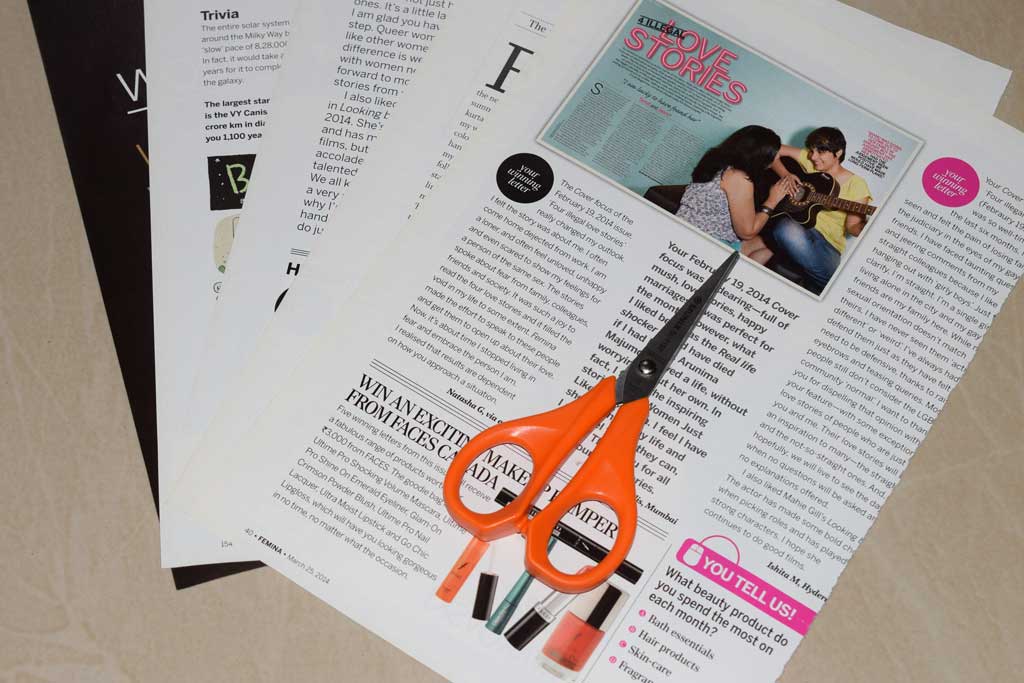 Step 2: Take a single page and fold it into two parts. Again fold it and cut the desired shape.
See this DIY is totally depended on you, how big or small you want to have. I would like to throw only one suggestion here that cut the figure in shape of rhombus so that it is easy to paste it in form of a triangle on the thread.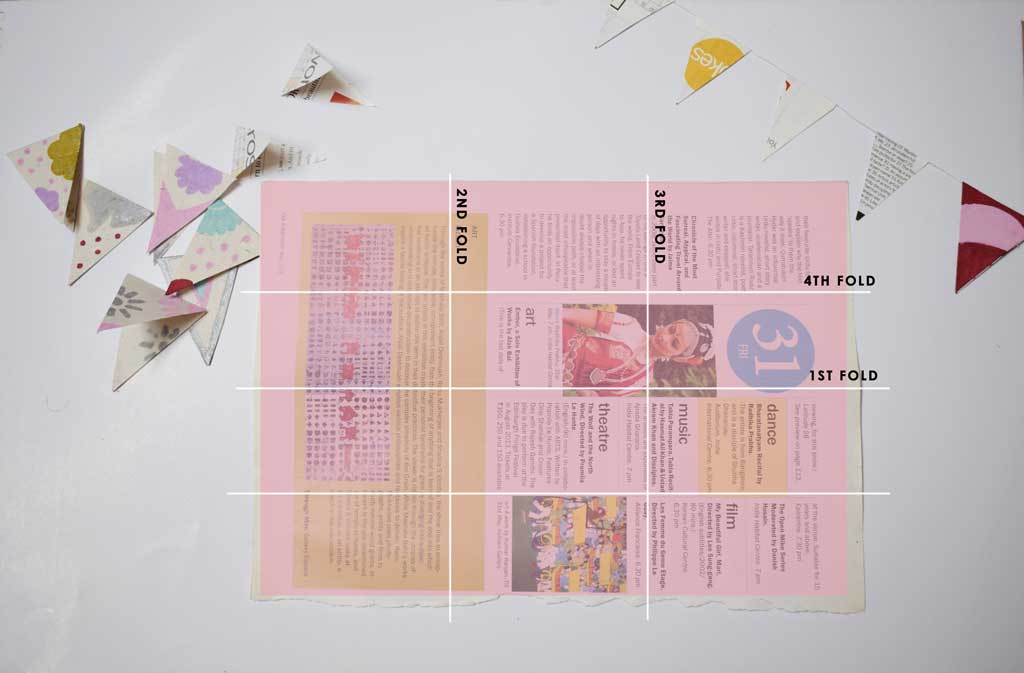 Step 3: Stick all the cut pieces of magazine paper with thread.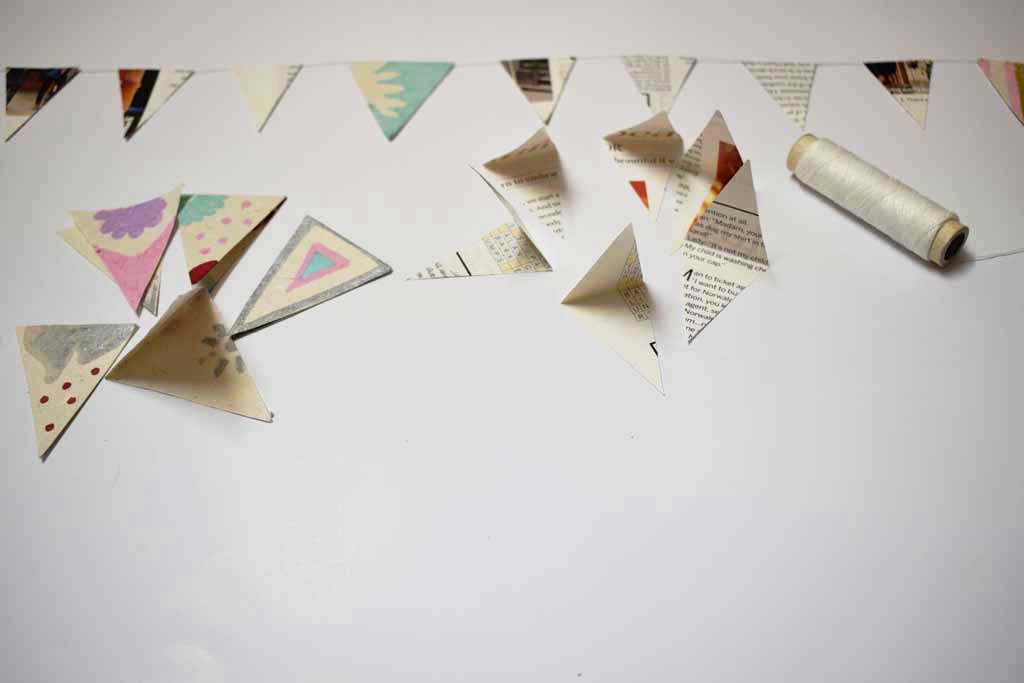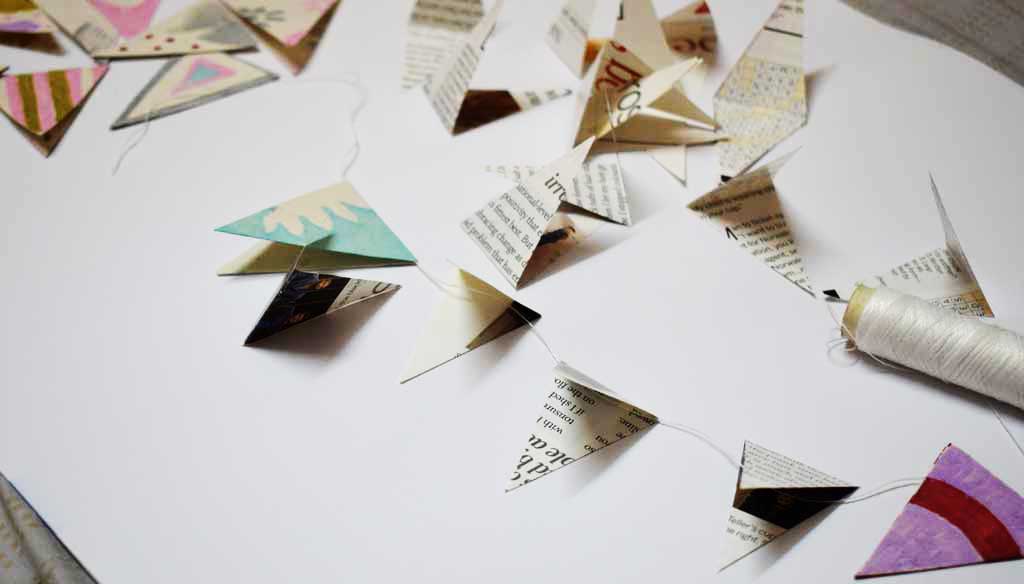 Tip: To add little extra glamour to your garland, try out mixing and matching with coloured pasted sheets or handmade papers. Here I just doodled on beige handmade sheet pieces and glued at regular intervals.
Happy Crafting 🙂
Much love~ OoshyBooshy