This DIY mason jar lamp is really easy, so much fun, and makes your home ready for every occasion. You just need a few simple supplies you may already have at home to create this elegant mini mason jar lamp.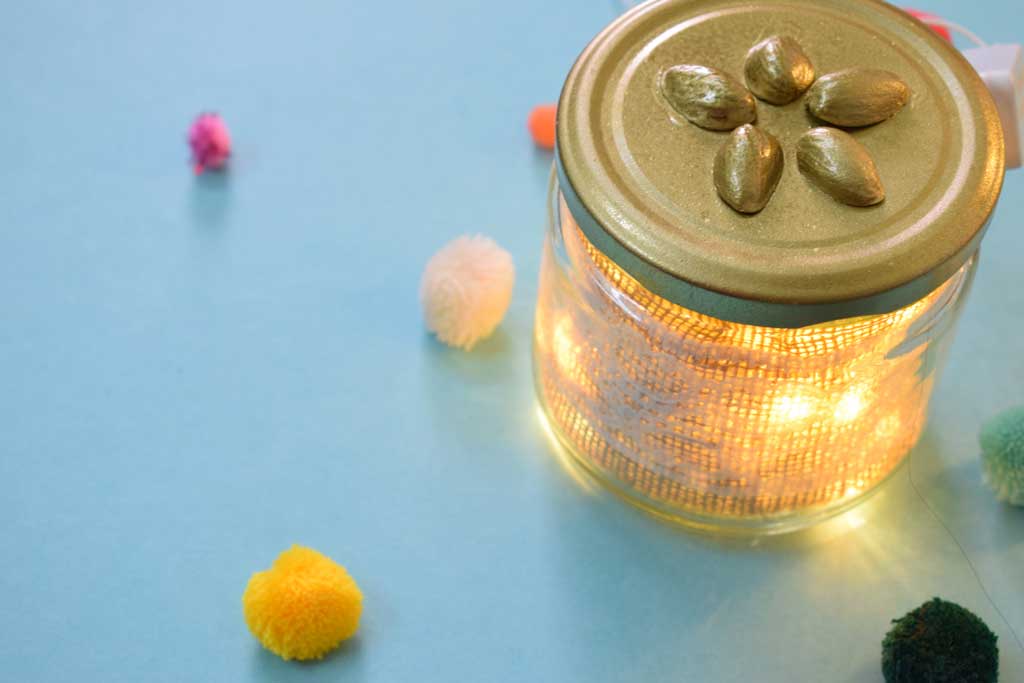 Hello Folks!! Now, before I dive into the tutorial of mini jar lamps let me tell you that this is my very first DIY where I am working with mason jar. So here I am with my experiment….. it's about mini mason jars. Just check out your kitchen, you will definitely be able to find plenty of unused mason jars. You can pick any size you would like or whatever is available in your kitchen or anywhere in your home. People usually make mistake by throwing these valuable jars without actually considering of re-utilizing it. There so many ways of upcycling these, you can convert these jars into a pretty lamp or for storage of your belongings or a flower vase or an ornamented piece or may be beautiful chocolate jar for gifting it to your loved ones. Reusing of waste material not only gives you the decorative item for your home without spending any money but also contributes to saving the environment. So, before throwing out your jar, just take a look and think how you can convert it into some usable item.  Let's begin…..
Items Required:
Mason Jar/Glass Jar
Laces
Glue
Process:
Step 1: Clean the jar. You can dip the jar into water for some time and scrub the label off by using a sponge. Then wash it by applying soap and water throughout. For extra stubborn leftover of a label, use hair dryer to warm the glue, making it easier to clean. Once it is cleaned properly, let it dry completely.
Step 2: Stick the selected lace from inside of the jar. Measure the lace from the outer edge of the jar. Cut it. Put it inside the jar, adjust it. You can stick the lace with glue also so that it stays in place.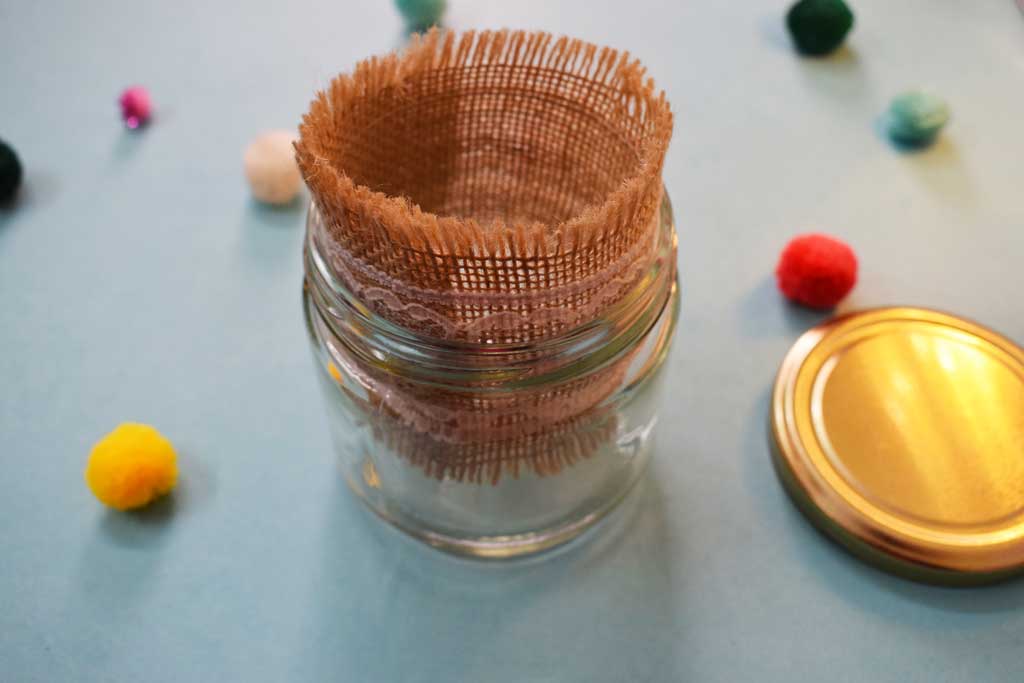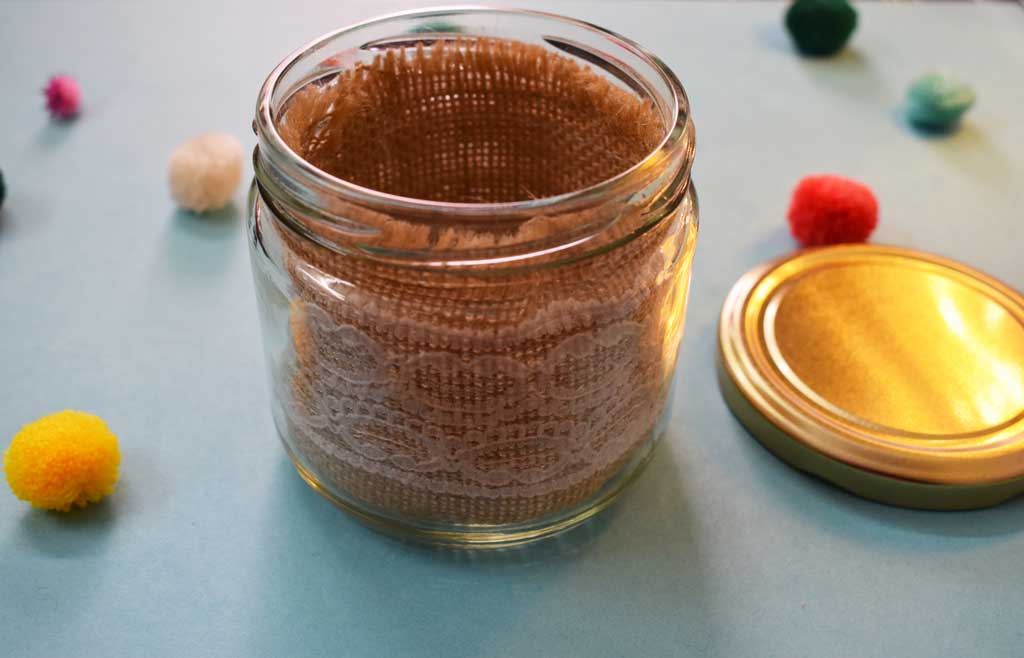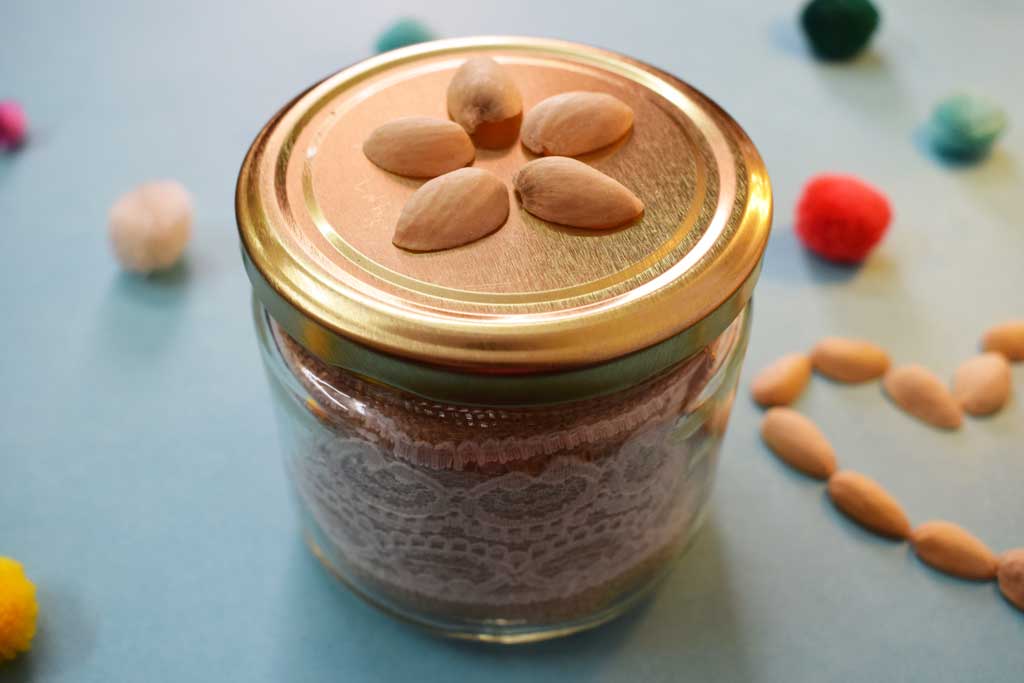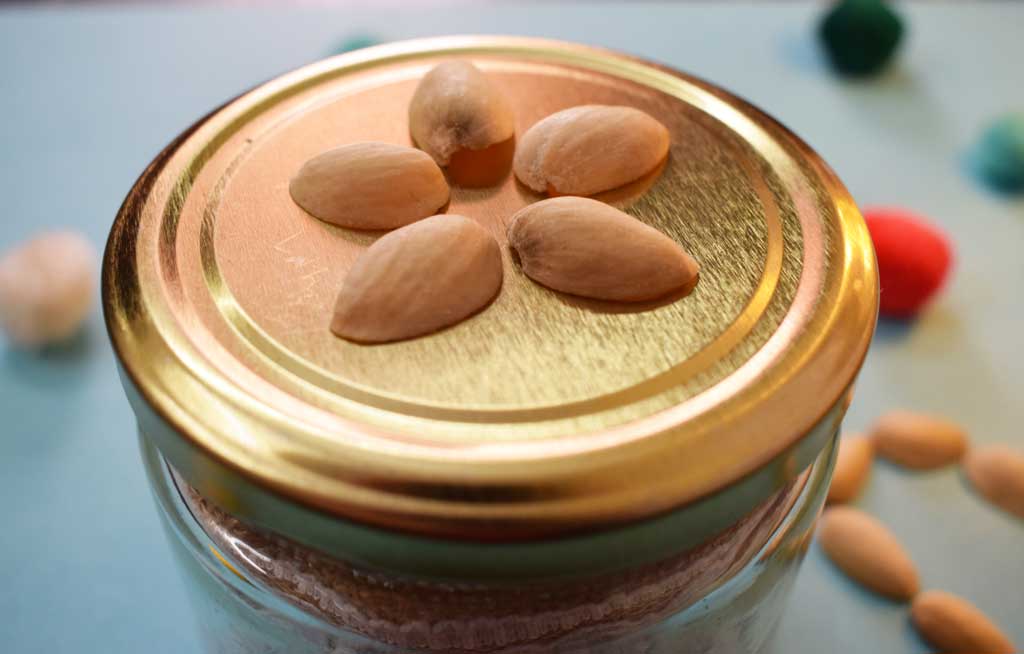 Step 3: Now for decorating the jar closure, I pasted pistachio shells spray gold paint over it to decorate it.
Keep the tea light inside the jar and your mini jar lamp is all set to glow in the dark.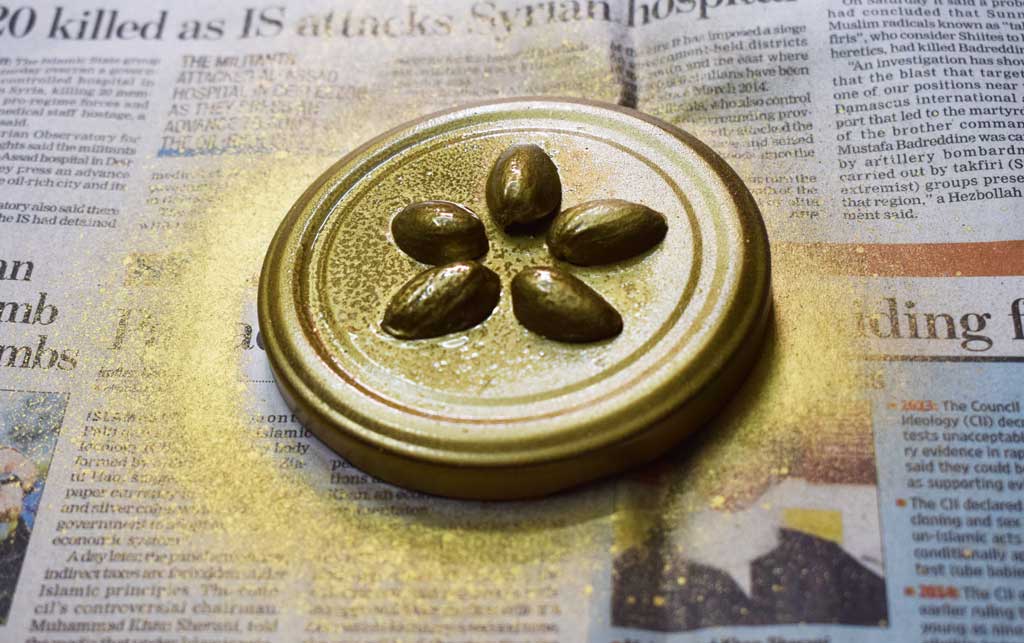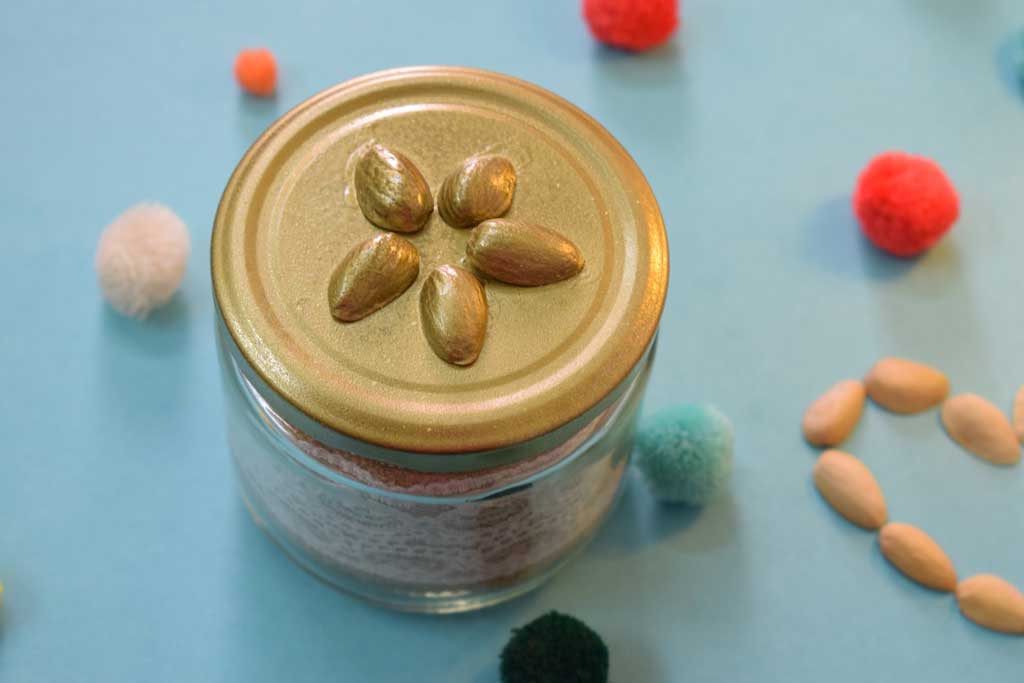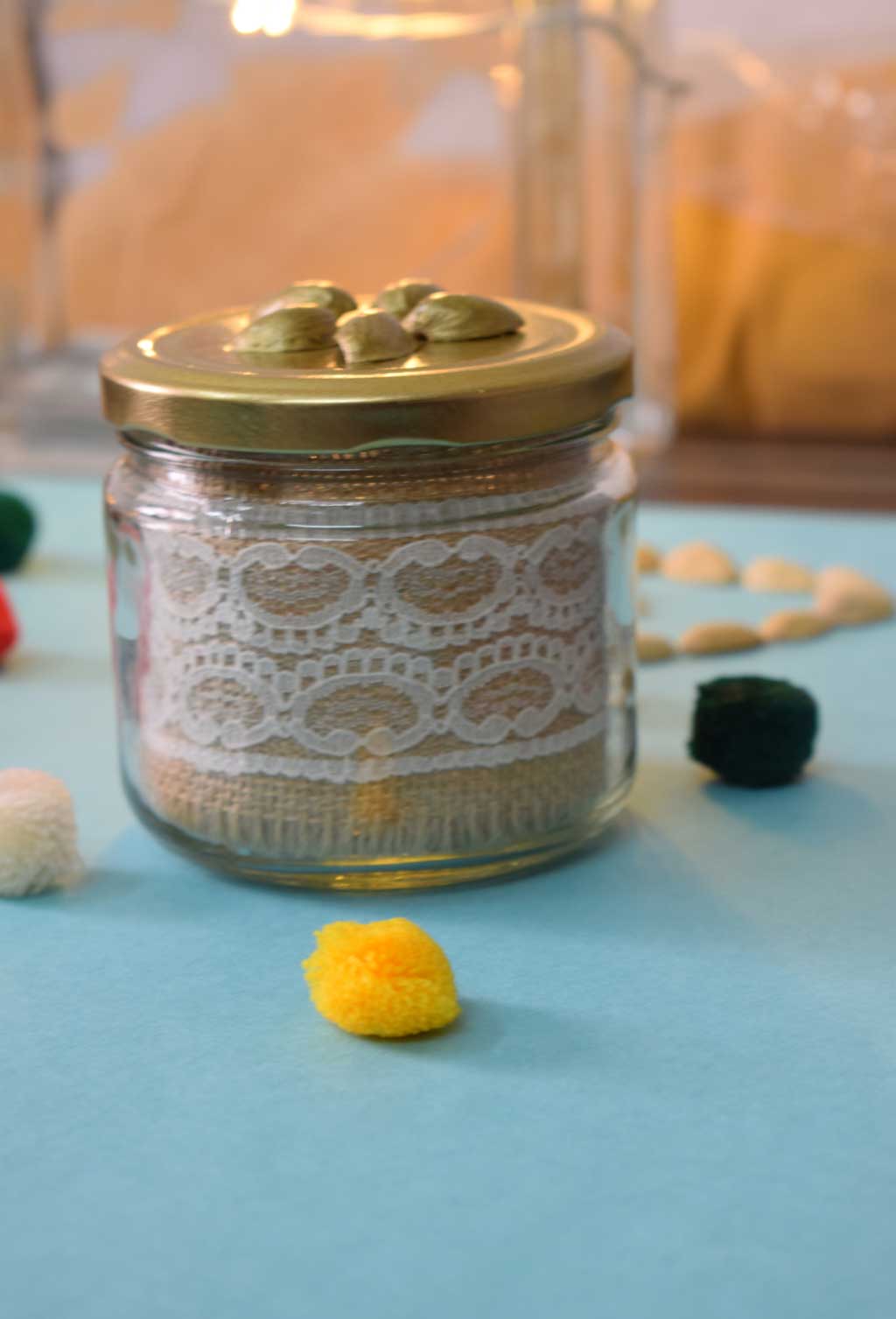 Now, what are you waiting for? Just leave your computer/phones and try out this technique of converting an old boring jar into a new pretty lamp. But don't forget to visit again since I have some upcoming cool DIY projects.