You don't have a glossy paper to wrap a gift box, don't worry, you definitely be having a newspaper around a corner. Grab it and get started right away.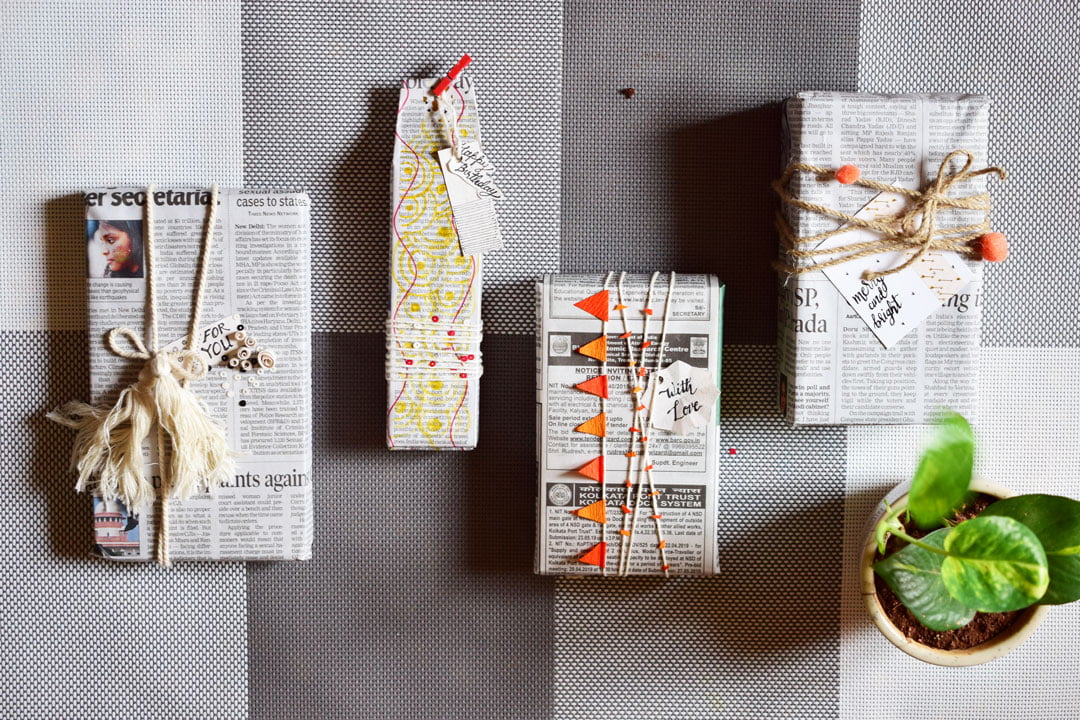 The whole idea of this DIY Newspaper Gift Wrap is to introduce you to a budget-friendly yet attractive gift wrapping technique especially when you are in a hurry or couldn't find any glossy paper in your home. In fact, now I prefer wrapping it with newspaper or plain brown sheet rather going for glossy/ glittery paper. Newspapers are economical and give raw look to gift wrap. Its convenience makes it a win-win option.
Well, coming back to DIY gift wrap, I am not sharing a detailed tutorial for different options as wrapping gifts isn't a hard task. I assume, more or less everyone is aware of how to wrap gifts, the basics are the same. I only added a twist to simple plain newspaper wrap by adding threads, charms, pom-poms, and sequins.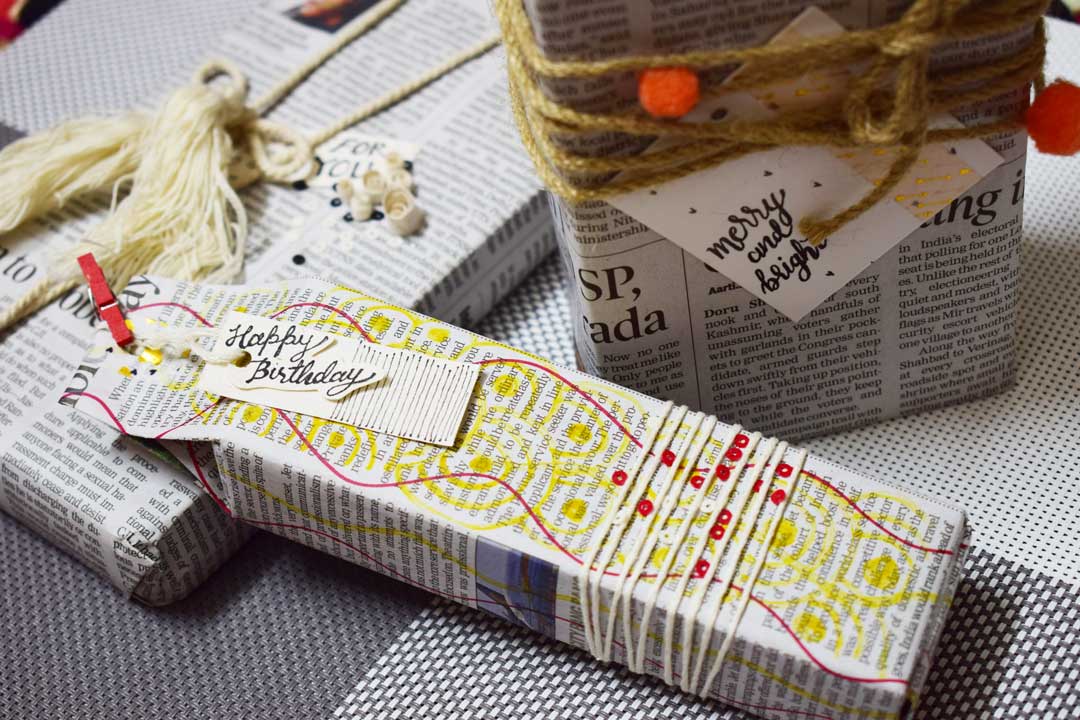 Let's go in details of each of the option I created…..
OPTION 1
This one, I tried to make it more like a parcel sort of wrapping, which we get during our food take away.
Before wrapping it, I drew a pattern with red and golden markers to tame its black and white background. Then I simply wrapped the box and rolled white thread around the box at the lower edge of a gift box in a parallel design. To disrupt its symmetry, I added red and white sequins to match up with color theme followed for this option. In the end, with the help of a clip and thread, the charm has been added with 'Happy Birthday' note allowing it to flutter with air.
In case, you would like to gift something tiny or flat stuff, let's say, a card or a piece of jewelry, then you can make envelopes with newspaper and dress it up with bows, pom-poms, etc.
OPTION 2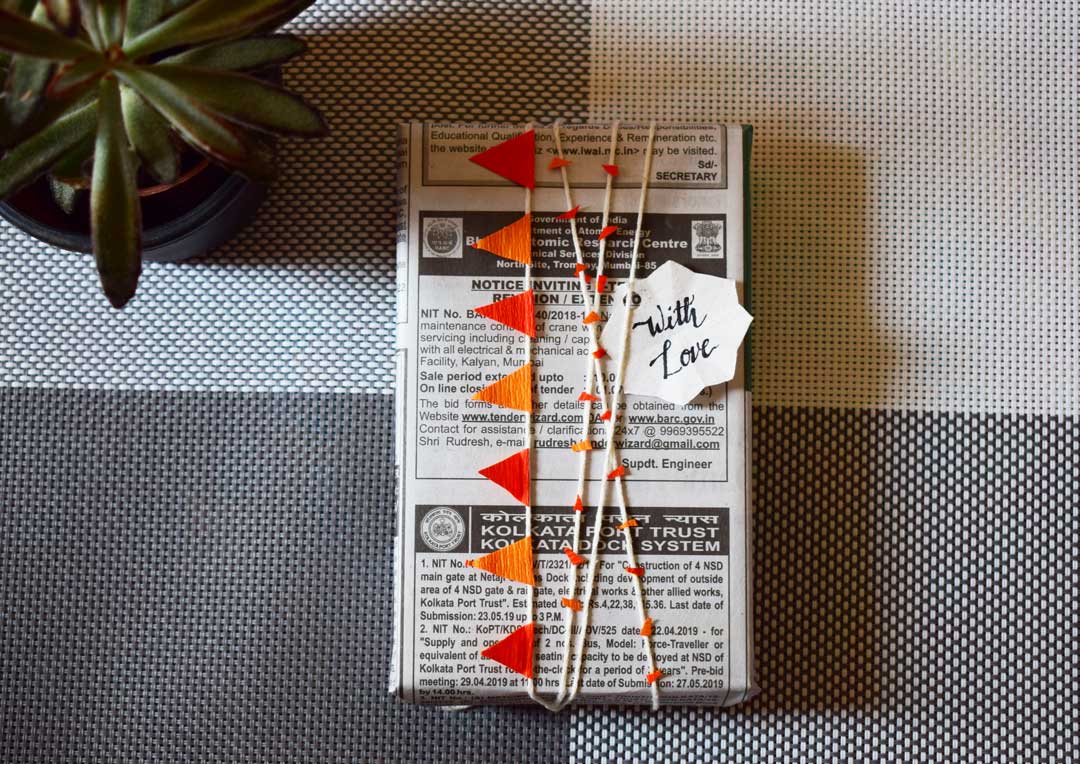 For this, simply wrap gift box with newspaper, then approx. 1 m long white thread is needed to roll around the box. To give it a pinch of color and brightness, I chose orange crepe paper cut into triangular pieces and stick them on a single layering of the strand. For other pair of strands, I cut tiny pieces of crepe paper and stick them at a regular distance. I purposely left remaining one strand to avoid overfilling. In the end, I added a note and I am good to go for a party.
OPTION 3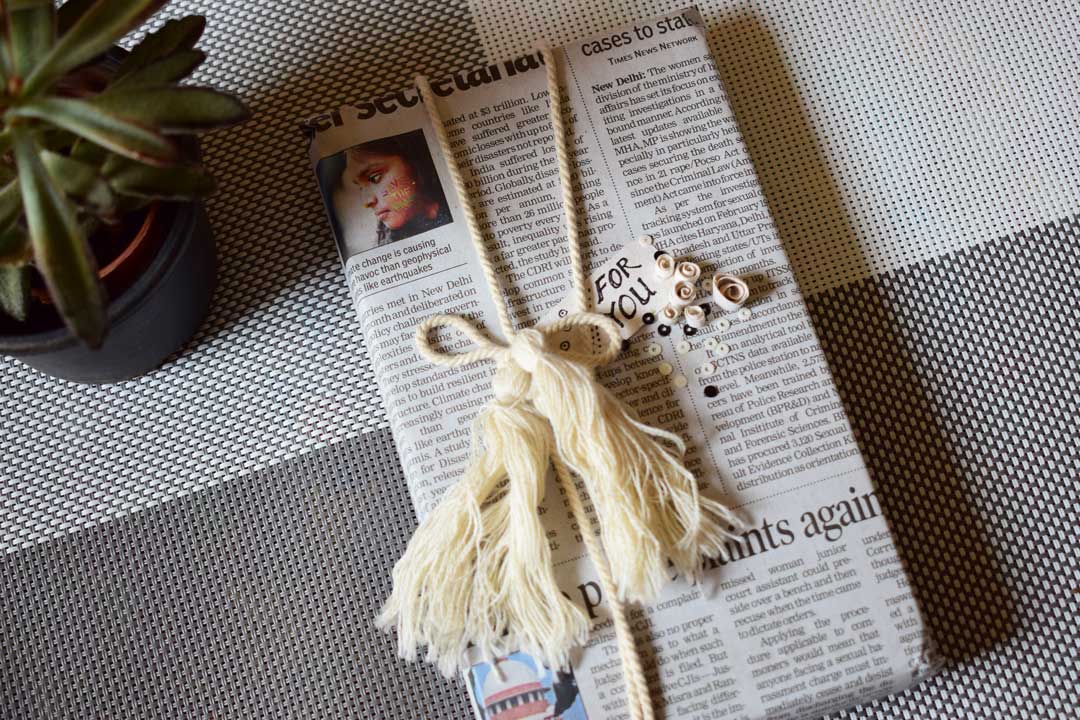 For this one, I took approx. 0.8 m thread charmed with tassel ends and seal off the box in verticality. Here, it depends on you how you want to knot it, there are many options you can explore. I knotted it with a bow. To embellish it, I added sequins, a note, and tiny quilled paper right around the note to seek emphasis.
OPTION 4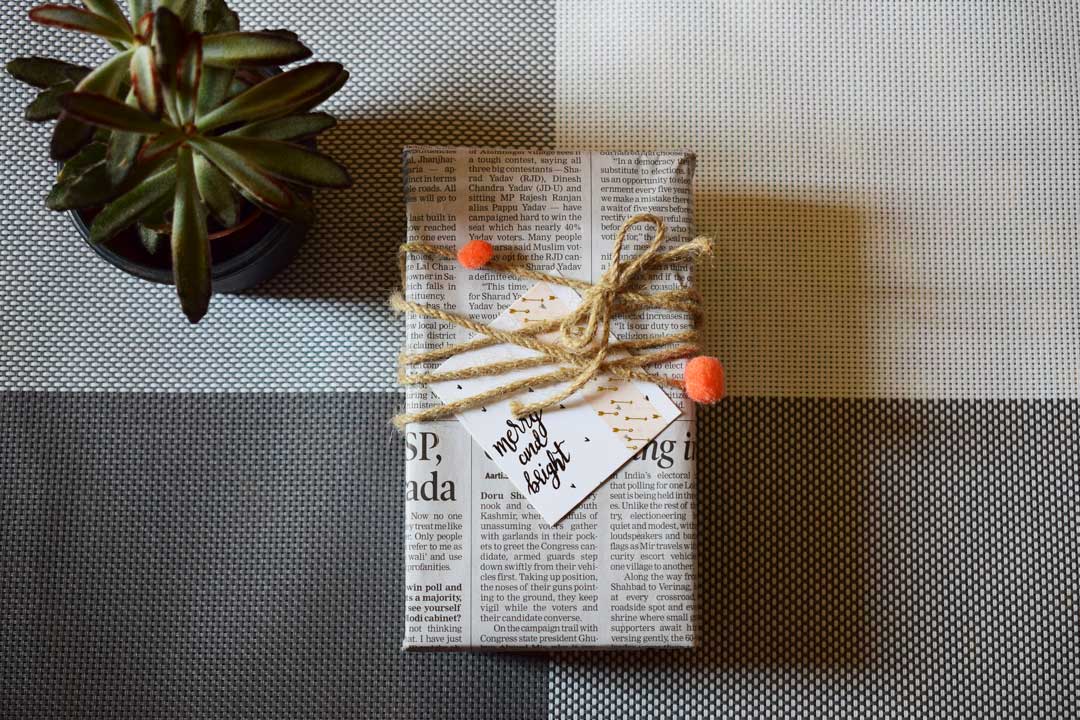 Same technique applied here as well, the only difference here is the pom-poms. I love pom-poms, they add instant peppiness to any colorless and vapid stuff. There is one more thing to notice here is the note, a subtle, pastel-colored washi tape at one edge of the note making it pretty and color coordinated.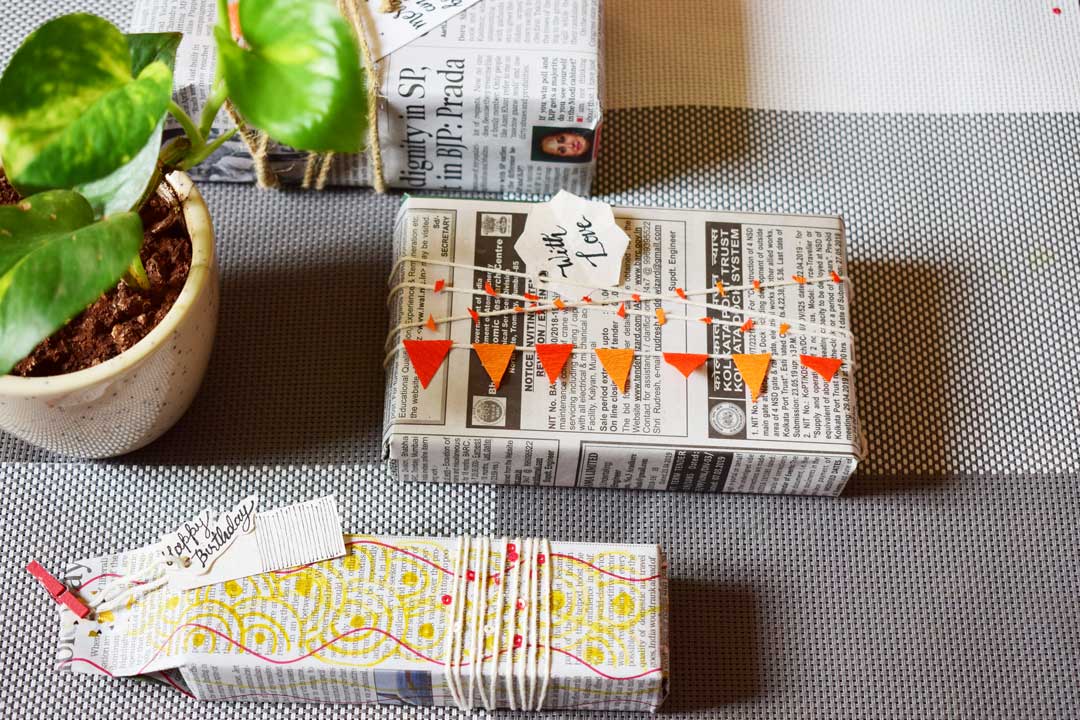 Did you like this post? I really love using most ignored items in the home and creating value out of it. If you through my other posts, you'll realize I just love working with newspapers and magazines. These are so beautiful then one can imagine, stop imagining it as newspapers, they are more than that.
So, what are you waiting for, try out this uncostly gift wrapping idea, and let me know in the comment section how do you find this idea?
Till then Happy Crafting! 🙂