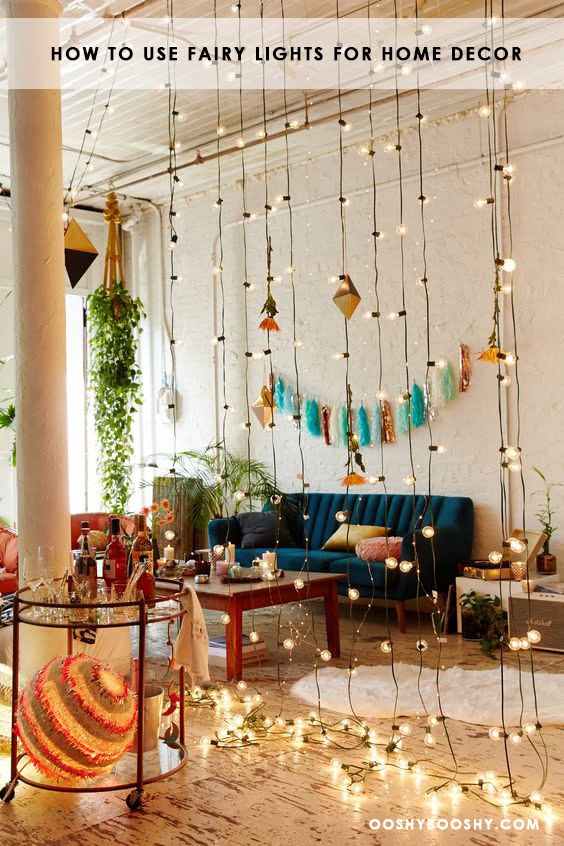 Fairy lights are just perfect for any occasion, even if there isn't any occasion, you can just hang it inside your house and it will give provide warmth and coziness to your space. Earlier fairy lights were only used to decorate exterior envelope of the house or any building during special occasions but now, the time has changed so as its uses. In the current scenario, people believe in the versatility of things, therefore, the designers try to use an object in multiple ways. This article is about the fairy lights and how to use fairy lights for home decor in multiple ways.
1. Fairy Lights Table Lamp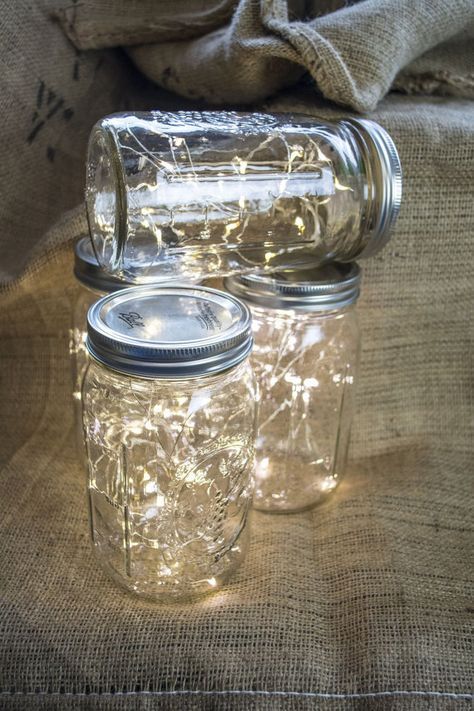 Image Source: knotandnestdesigns.com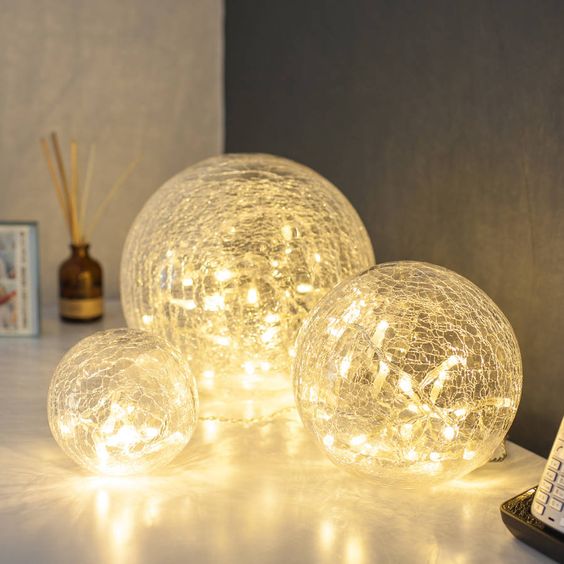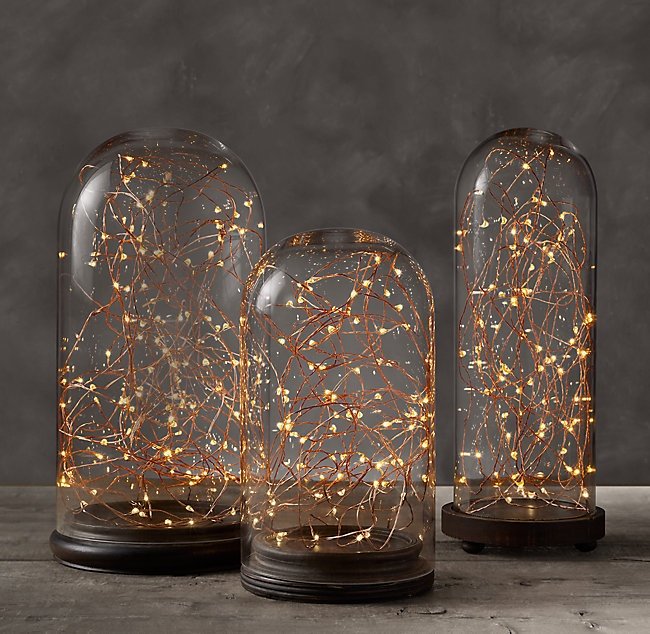 Image Source: restorationhardware.com
Creating a table lamp from fairy lights is the easiest way of adding charm to your bedroom or living area.
2. Fairy Lights Chandelier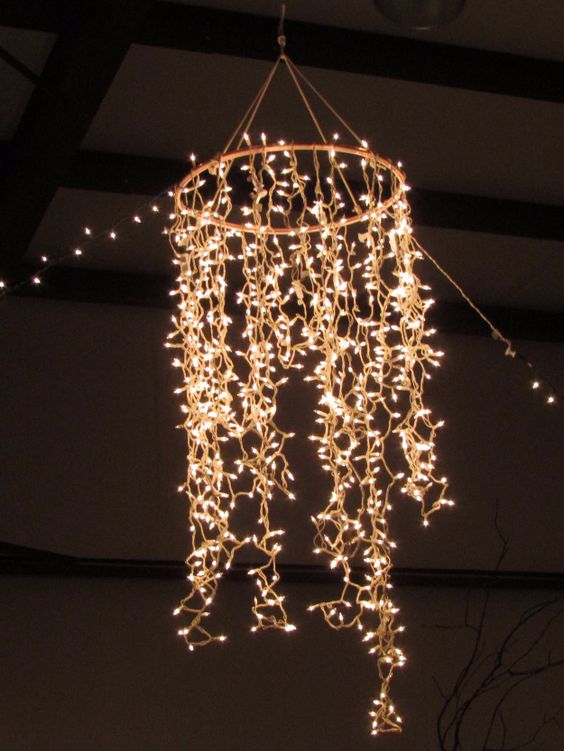 Image Source: truebluemeandyou.com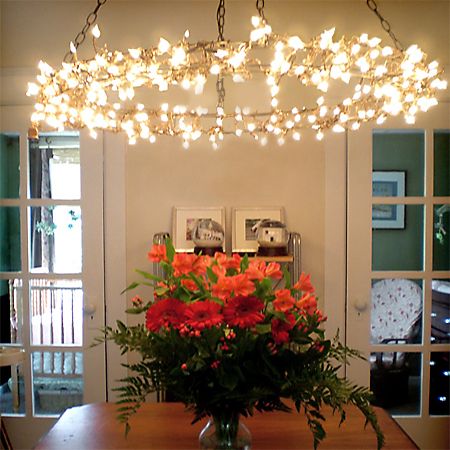 Image Source: home-dzine.co.za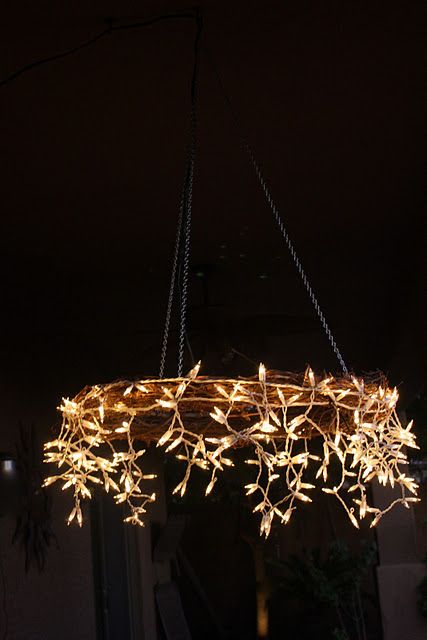 Image Source: theprojecttable.blogspot.in
Chandeliers are a great way to enlighten the whole area. Creating a chandelier with fairy lights is the most economical way to add glamour to your house.
3. Fairy Lights Lampshade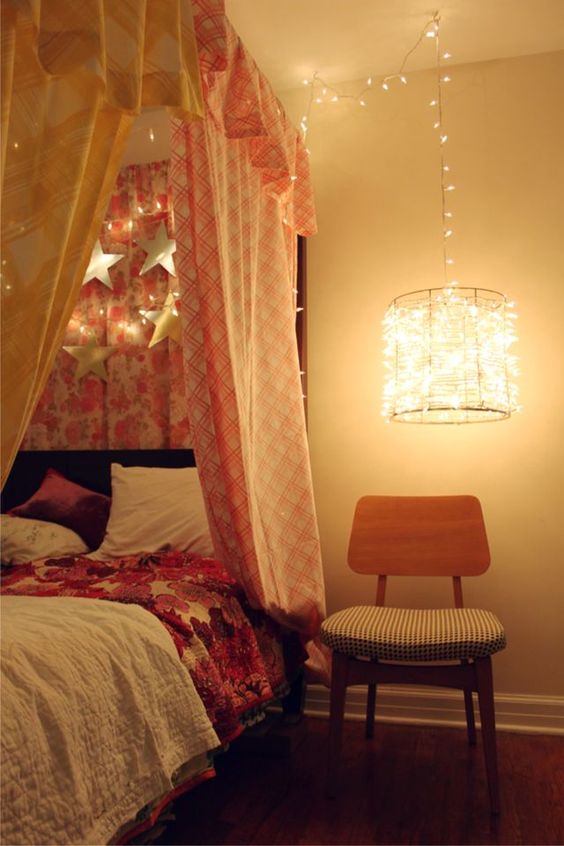 Image Source: modernparentsmessykids.com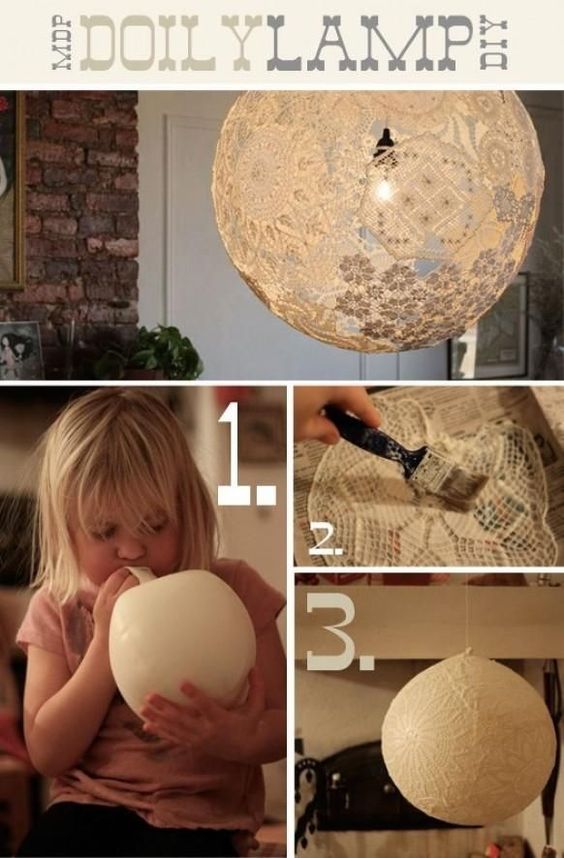 Image Source: buzzfeed.com
There are several ways of making lampshade, lampshade by ropes, crochet patterns are some of the very popular techniques for making lampshades with fairy lights.
4. Fairy Light Wreath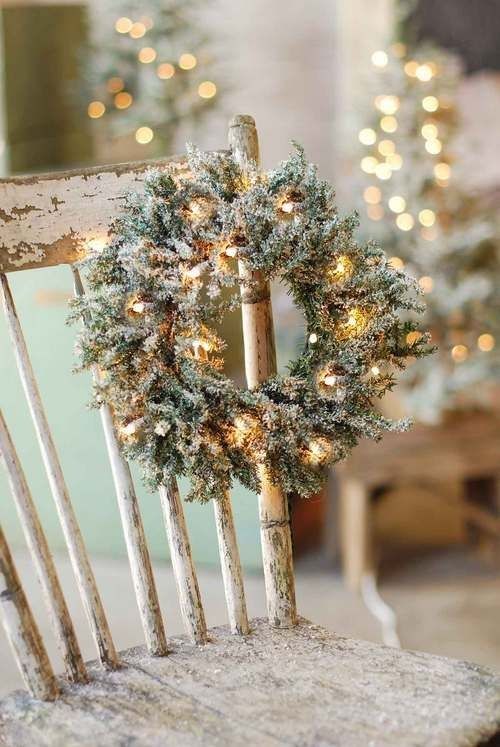 Image Source: imgfave.com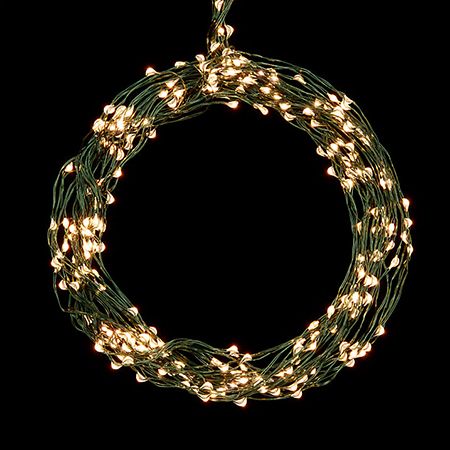 Image Source: sheerluxe.com
Lighting wreath with fairy lights is an amazing way to light up your entrance door. You don't need to put a lot of effort, just add fairy lights around your wreath and you are done.
5. Fairy Lights into Pingball lights

This one is the simple technique by which simple fairy lights can be converted into a decorative element for your door or balcony railing or anywhere you would like to add glimmer.
6. Canopy bed-fairy lights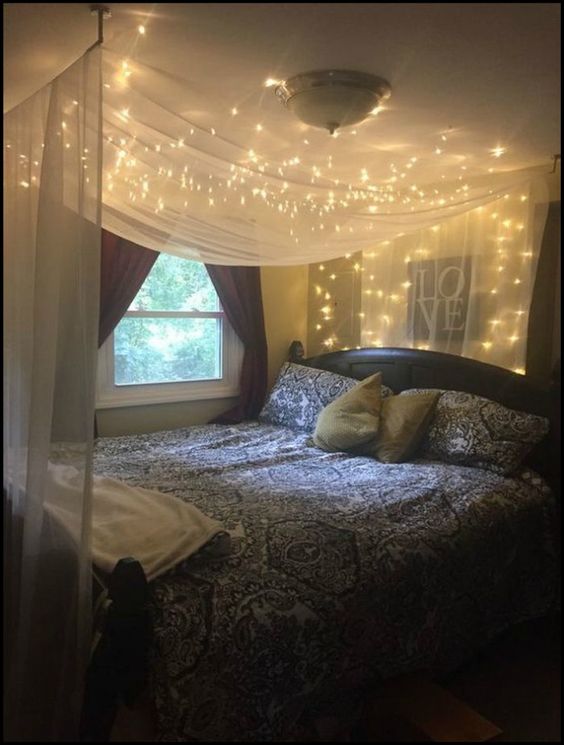 Image Source: mybedlinen.com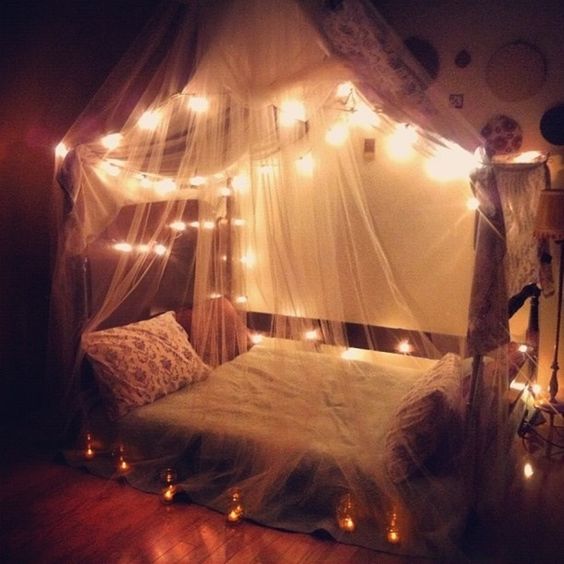 Image Source: bedroom-gallery22.blogspot.com
This particular DIY, I admire a lot, I feel so mesmerized by it. A bed canopy with fairy lights seems like a dreamland or a place to get cozy and feel pampered.
7. Wall art with Fairy Lights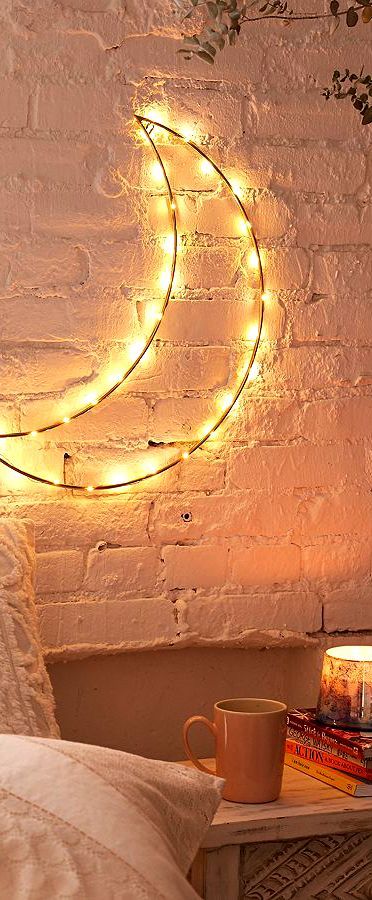 Image Source: urbanoutfitters.com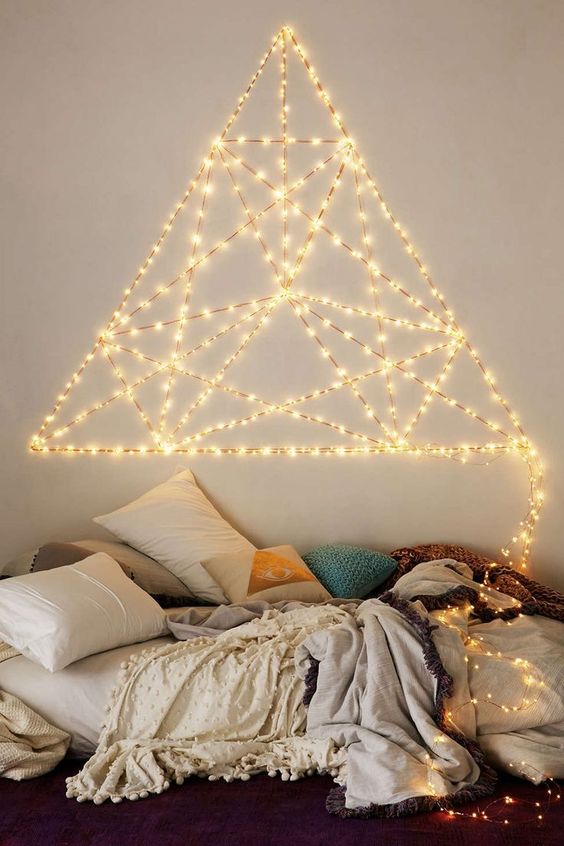 Image Source: homelovr.com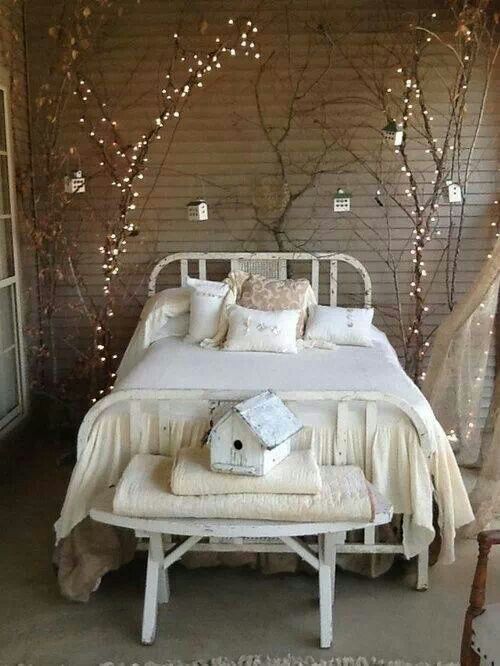 Image Source: architecturendesign.net
Give some modern touch by adding fairy lights to your plain wall in any shape or size, it is totally up to you.
8. Fairy Lights Lantern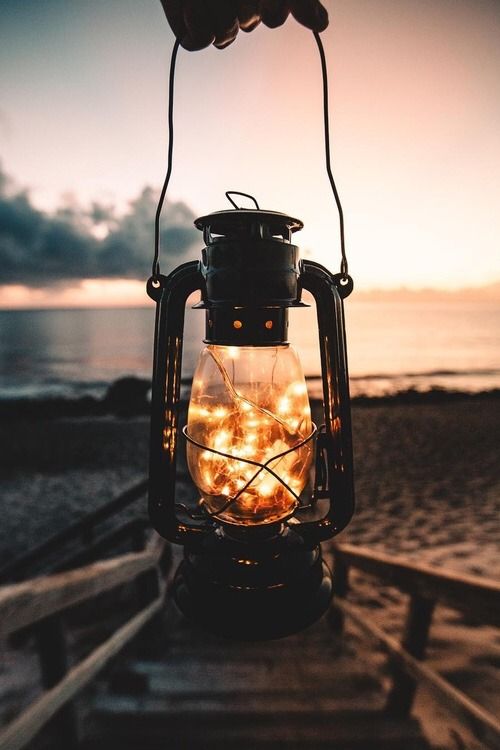 Image Source: 68.media.tumblr.com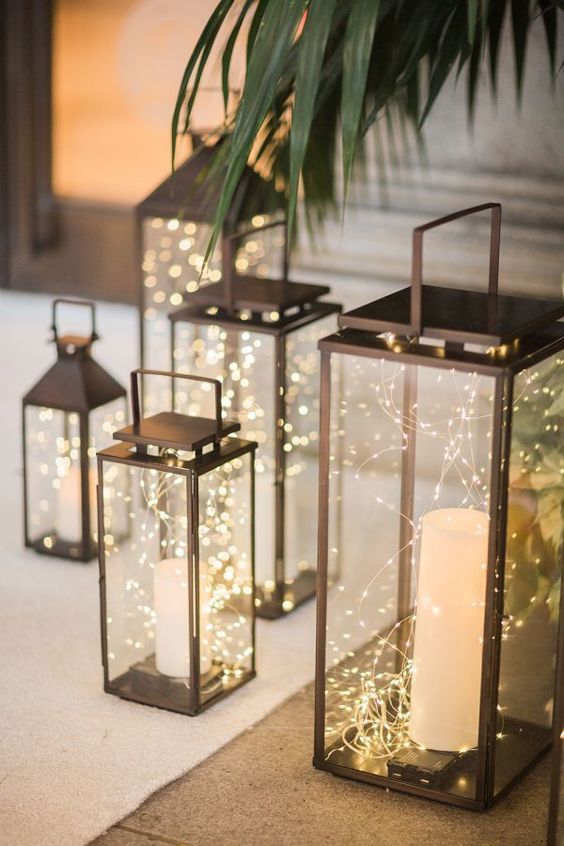 Image Source: stylemepretty.com
Another way of creating a table lamp is simply by adding fairy lights inside the lantern. You can keep this lantern either bedside or hang it on your balcony.
9. Mirror décor with Fairy Lights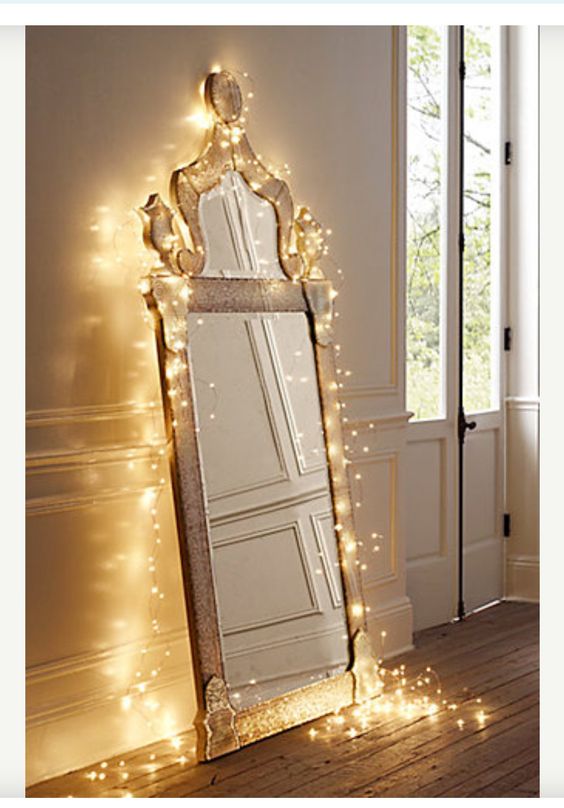 Image Source: knotandnestdesigns.com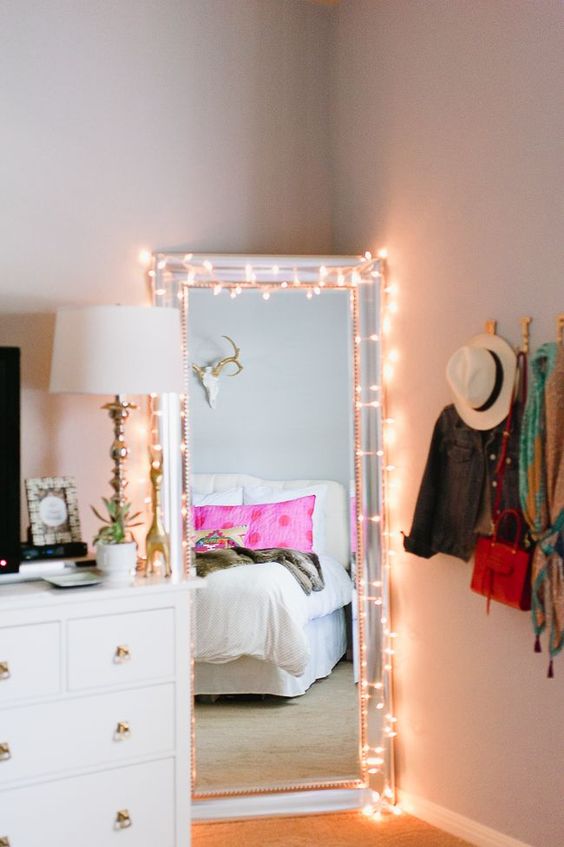 Image Source: glamour.com
Use fairy lights around your mirror. Make sure that you are using yellow or white colored fairy lights for appealing appearance.
10. Message on the wall with Fairy Lights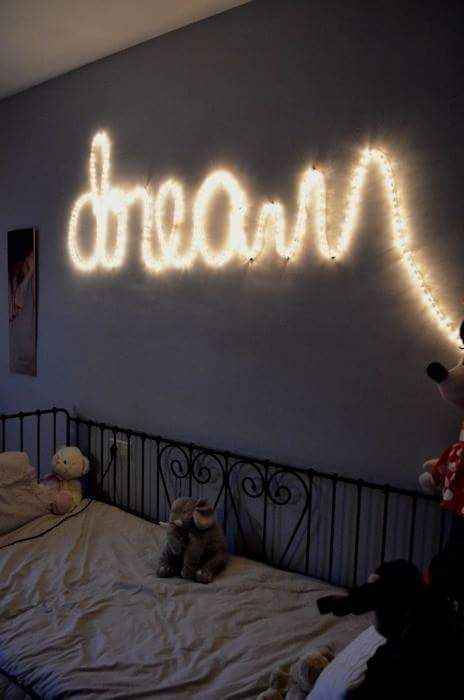 Image Source: youandkids.com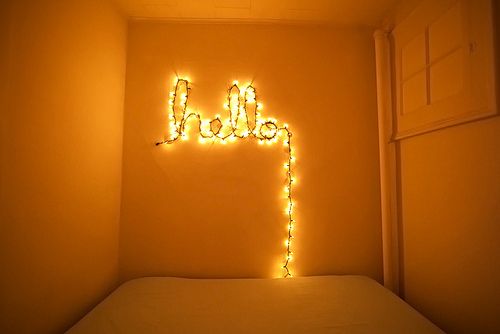 Image Source: flickr.com
There are hundreds of ways you can explore the use of fairy lights, there are no rigid rules for using it. Earlier fairy lights are only used for the decoration of facade of the building.
11. Hallway lighting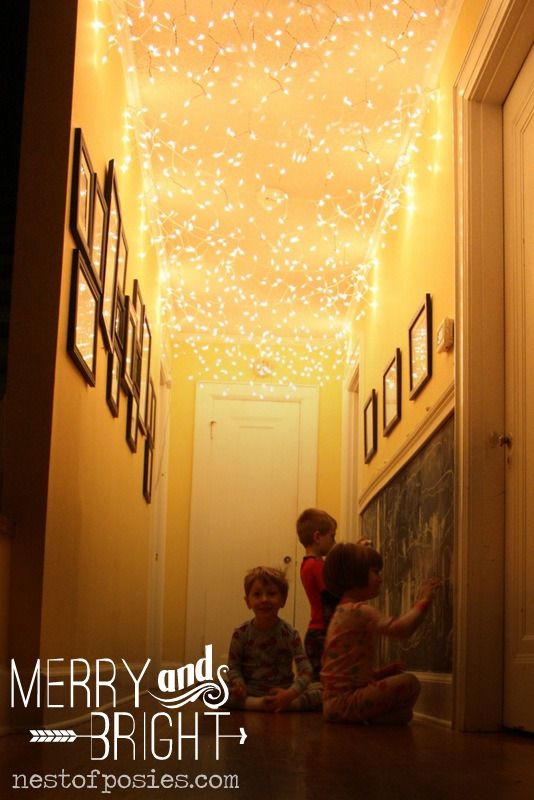 Image Source: craftionary.net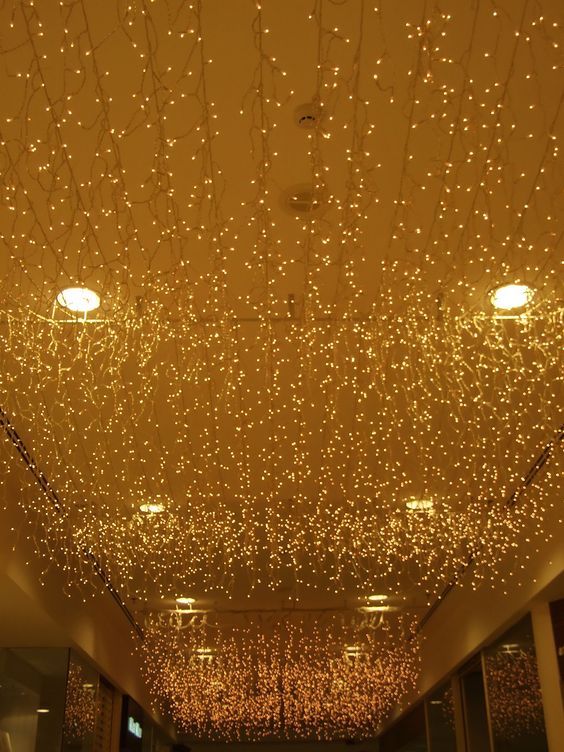 Image Source: openphoto.net
When you have a small function or party at home, this DIY can prove beneficial for you. Try it out.
12. String up on a plain wall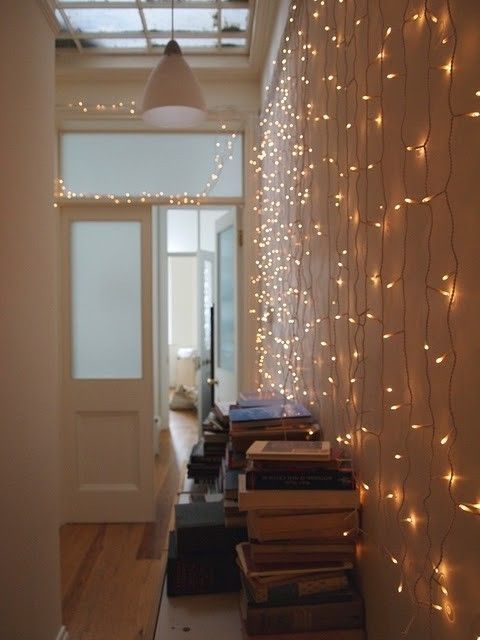 Image Source: buzzfeed.com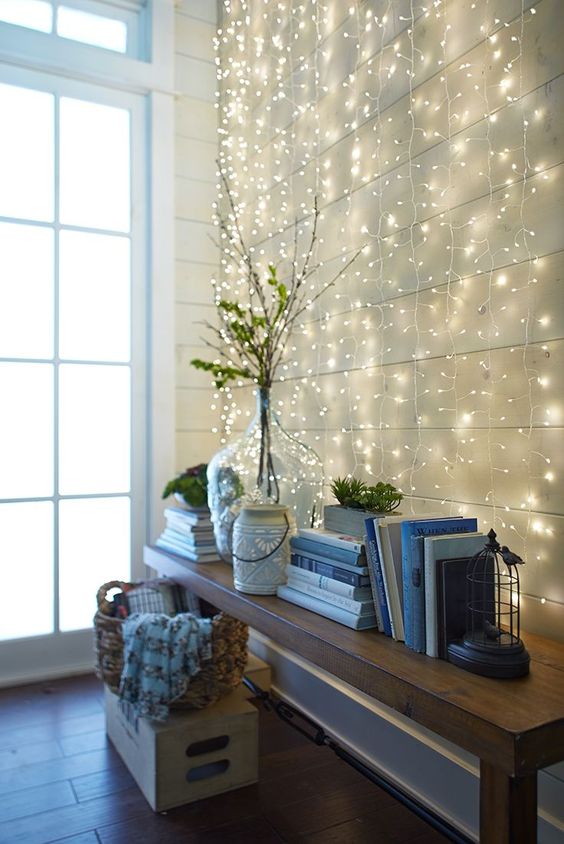 Image Source: pier1.com
13. Picture display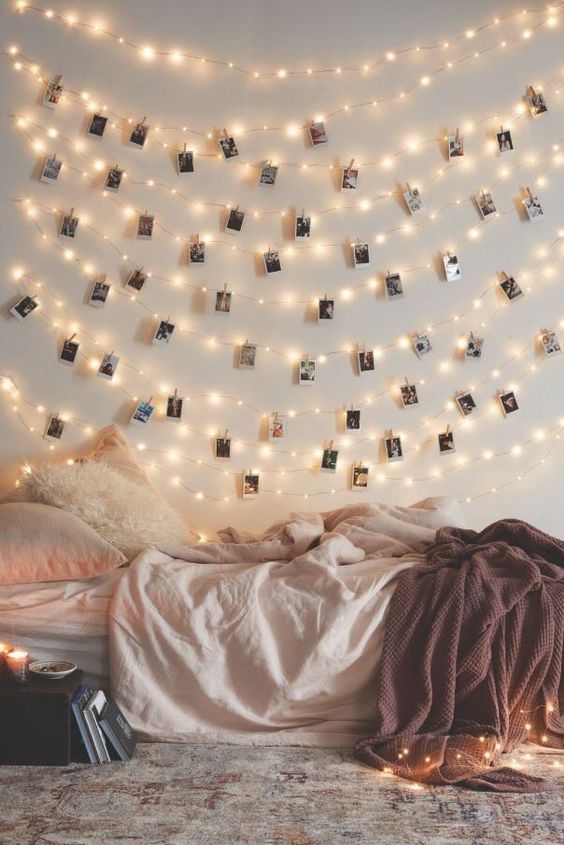 Image Source: i.pinimg.com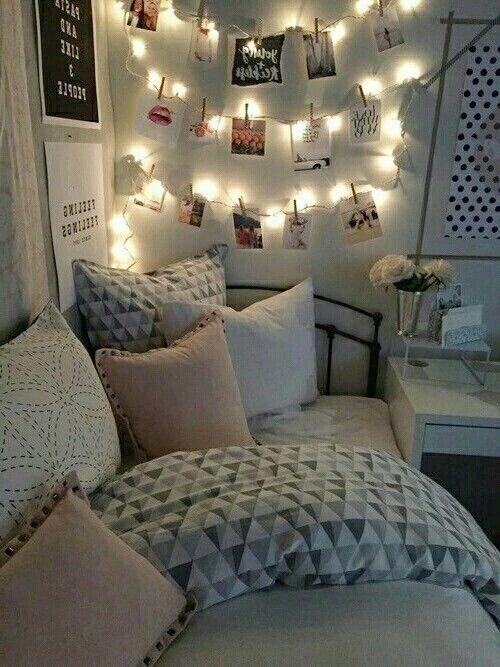 Image Source: i.pinimg.com
Create your memory wall right now.
14. Behind the curtain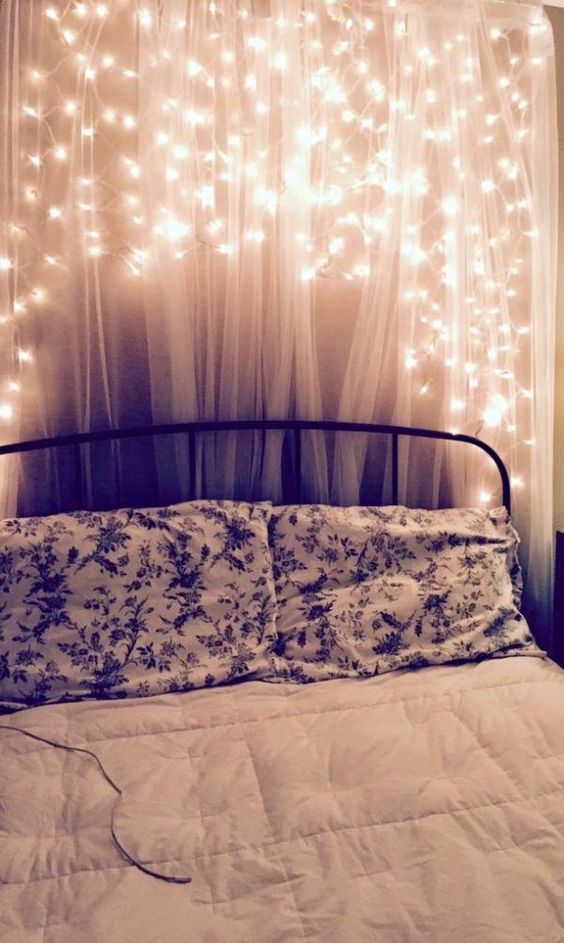 Image Source: laurataylornamey.com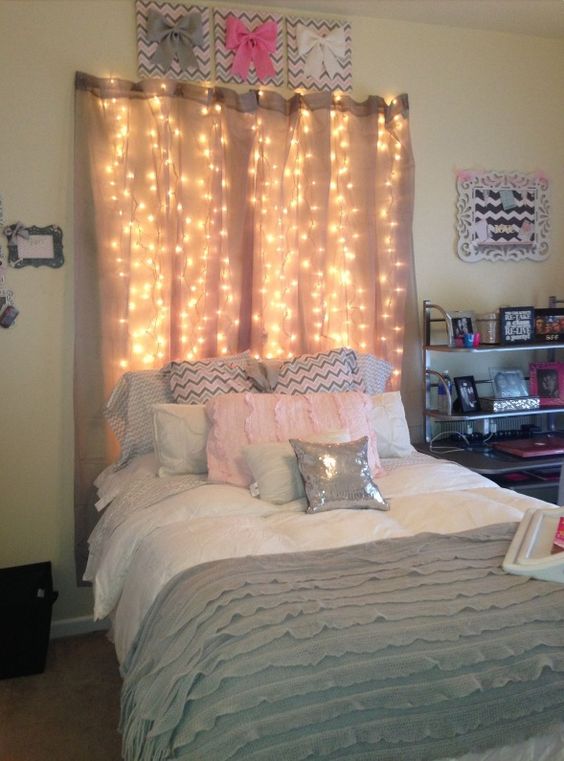 Image Source: eslamoda.com
15. Wind it around your bed or staircase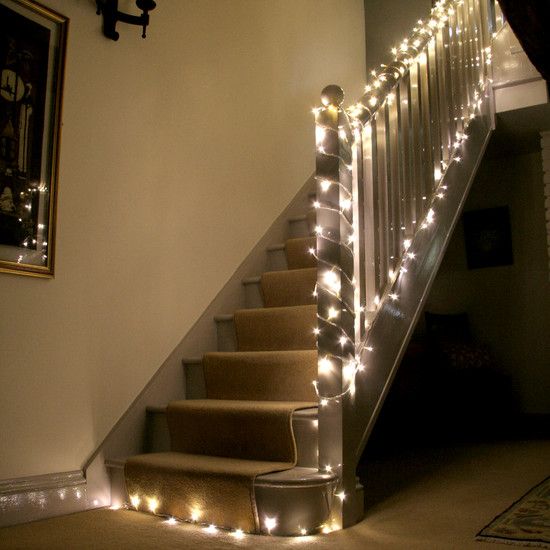 Image Source: pinterest.com